Jon Dreaver
Head Coach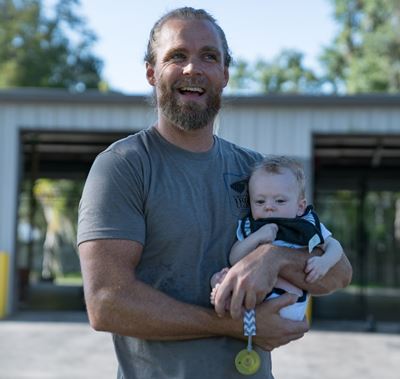 Hometown: Detroit, MI
Favorite Food: Premium Saltine Crackers
Favorite Movement: Pull Ups
Least Favorite Movement: Thrusters
Coaching Certifications + Education: Indiana University
Swamp City Fitness is a Family and I am fortunate to raise my Son in this amazing environment. Here we come together to forge better versions of ourselves. Strengthening not only ourselves, but our families, and our communities through fitness and better living. We are always looking to grow our family and have a greater impact on our community but our culture is paramount to our success. Our gym strives for fun because if you are not enjoying it, you won't do it. We create a positive environment where we learn about proper nutrition, proper form, and safety. We create a road map to our goals, learn how to set up milestones, and accountability, along with metrics to gauge our progress.
The honor of guiding this awesome gym is mine and I cherish having you as a part of it.
This gym is a sister gym to CrossFit Iron Legion, owned by my brother Ted Dreaver, and located just 30 minutes away in Ocala. Our members enjoy dual citizenship in our large family and can visit either gym. Come in or visit either location to learn more about our Coaches, our Programs, and our Family.
Jason Philyaw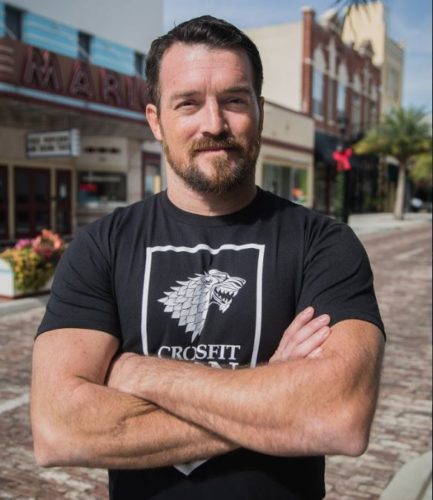 Head Coach
3 years as Personal Trainer, Wellness Coach, and Wellness Director.
Silver Sneakers Group Exercise.
Programmed Summer Camp for Teens.
Managed 16 coaches and the Group Exercise Coordinator.
Evolution and growth: 10 years as a CrossFit L1 Coach
Coached and Programmed for 2011 and 2012 Regionals Teams(Firebase) which included Elly Kaaboord (Team Mayhem – led by Rich Froning)
Trained Olympic Wrestlers Ben Provisor and Geordan Speiller
Trained Daquan Arnett, Golden Boy Promotions
Trained in Chinese Weightlifting Technique(Ma Strength) and USA Weightlifting(Daniel Camargo)
Volunteer Coach for Camargo Oly Concepts
Volunteer Olympic Weightlifting Coach for Winter Park and Lake Howell Football/weightlifting
Olympic Weightlifting summer camps in Winter Park
Kathleen Hayden
CrossFit Level 1 Trainer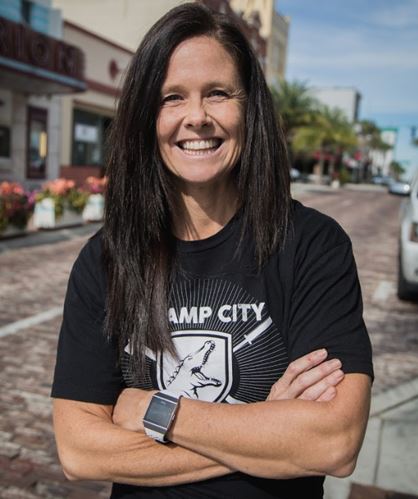 Hometown: Quebec City, Que, Canada
Favorite Food: French fries
Favorite Movement: Handstands
Least Favorite Movement: chest to bar
Coaching Certifications + Education: CF-L1 , BS-Nursing
Coaching Accomplishments: Earning the absolute trust from my athletes, they believe that everything I am doing is always to make them the best they can possibly be.
Coaching Philosophy in 1 sentence: we learn together, we work together, we strive for better together and we all win together.
Looking for a rewarding Career in the fitness world with the RIGHT TEAM? Give us a call or shoot us an email with your qualifications and join the fastest growing gym and fitness facility in Alachua County.