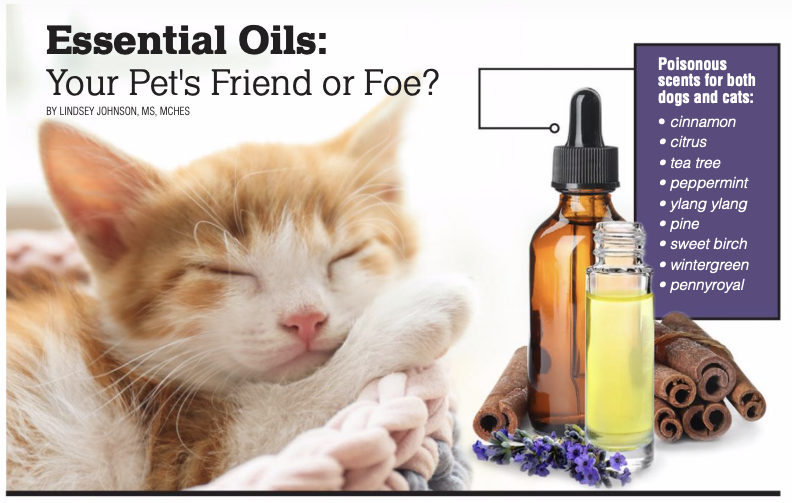 Do you use essential oils in your home, on your body, or for your pet?
While there are many benefits to the use of oils, take caution if you have pets and use them in an aerosolized method. Pet birds are particularly sensitive to oils as they are prone to respiratory illness. There are certain other common oils that can be toxic to cats and dogs.
Assess the benefits and risks and read the full article in the March/April 2021 issue of wellness360 magazine to learn ways to minimize risk to pets if using oils at home.