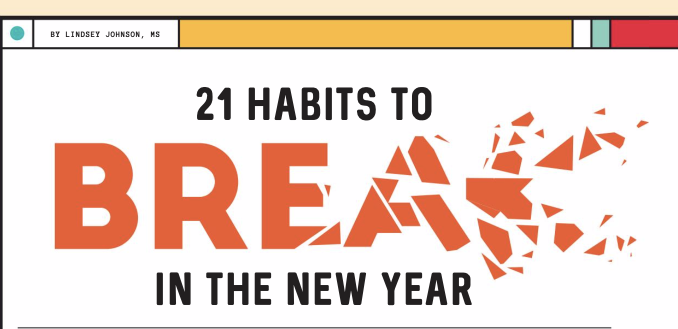 Achieving optimal health often means incorporating new healthy habits such as nutrition changes or increasing exercise. It also sometimes means changing or breaking habits you may have not even known were detrimental.
This article lists 21 habits to break in 2021 to help you be the healthiest version of yourself. Read more to learn about why it's not a good idea to sleep in your contacts, "hold it" when you need to urinate, change your air filters, stop rushing, change your sheets, minimize prolonged sitting, and more.
Read the whole article in the January/February 2021 issue of wellness360 magazine.