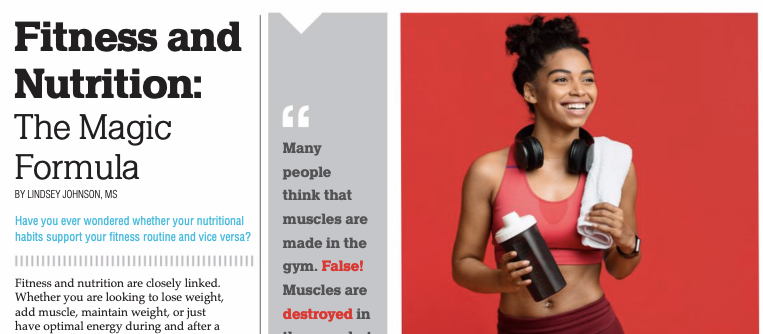 Have you been putting in the time at the gym but not getting the results you want? Or conversely, have you cleaned up your nutrition but not shedding excess weight as efficiently as you had hoped?
Weight maintenance and muscle growth is a fine balance of exercise and the right nutrition, in the right amounts, at the right times.
Read the full article to learn how you can be making the most of your hard work. Learn how to fuel your body appropriately for those tough workouts.
Published in the September/October 2020 issue of wellness360 magazine.